Rabbi Judy Ginsburgh - Thoughts
Rosh Hashanah Day Sermon - 2021
This new year – 5782 is known as a Sabbatical year or Shemitah year on the Jewish calendar. The Hebrew word Shemitah literally means "to release."
As soon as our ancestors settled in Israel, they began to count and observe seven-year cycles. Every cycle would culminate in a Sabbatical year, known as Shemitah. So, on every seventh year, we were to let the land rest and do no planting or harvesting. We were promised by God that the year before the shemitah year would be bountiful and see us through to the next harvest.
The year following the destruction of the second Temple in Jerusalem was the first year of this seven-year Sabbatical cycle. In the Jewish calendar, counting from Creation, this very first Shemitah year occurred in the year 3829 on the Jewish calendar, and approximately 68–69 CE on the secular calendar. This current year of release that we begin today runs until September 25, 2022.
In the Torah we read from Leviticus 25:
Six years you shall sow your field, and six years you shall prune your vineyard and gather its fruit. And the seventh year shall be a sabbath of rest for the land, a sabbath for God . . .
We also read in Deuteronomy Chapter 15, verses 1-2:
At the end of seven years you will make a release. And this is the manner of the release: to release the hand of every creditor from what he lent his friend; he shall not exact from his friend or his brother, because the time of the release for God has arrived.
Most of the Sabbatical year's observances are agricultural in nature, and are relevant only in Israel. For those in the Diaspora, the Sabbatical year has two practical ramifications: 1) The Shemitah year waives all outstanding debts between Jewish debtors and creditors. 2) The Shemitah year compels us to free up our own time and make time for our own spiritual renewal and growth. Last night I talked about Torah Study and Mussar (ethical living). This Shemitah year is the perfect time to begin Torah Study with us and increase your knowledge of Jewish mindfulness and Torah. I hope you will join us.
The number seven figures prominently in our Jewish experience of time and existence. Most familiar to us is the seven-day work/rest cycle that comprises our week, a reenactment of the original seven days of creation when "in six days God made the heavens and the earth . . . and on the seventh day God (created rest)." Every seven days, each Shabbat, we rest and renew and make a distinction between the work week and the day of holy rest.
This is why many Jewish lifecycle observances are celebrated for seven days. Two seven-day festivals frame our year. We begin with Passover, which runs from the 15th to the 21st of the Jewish month of Nissan, and Sukkot, occurring exactly six months later, on the Jewish month of Tishrei 15–21. A marriage is celebrated for a full week of seven blessings (sheva berachot), and the death of a loved one is mourned for seven days (shivah).
The Kabbalists explain that the seven days of creation embody the seven sefirot (divine attributes) which God emanated from within to define and characterize God's relationship with our existence.
Let's go back to the passage from Genesis about creation. In Genesis 2:2 we read: "God concluded on the seventh day the work that God had done." This seems to contradict the second part of that verse, which reads: "And God rested on the seventh day from all the work that God had done." If the work of creation was concluded on the seventh day, then the seventh day was one of the days of creation; but if the seventh day is the day on which God rested from all the work that God had done, there were only six days of creation and a seventh day of Shabbat—cessation from work. The Rabbis explain: "What was the world lacking? Rest. When Shabbat came, rest came." Rest is itself a creation.
This year-long rest from farming allowed our ancestors to collectively take a breather and focus on higher, more spiritual pursuits. Even today, when the vast majority of Jews are not involved in the farming industry, the lessons of Shemitah are very relevant. During this holy shemitah year we are expected to concentrate more on our spiritual mission in life, and a little less on our material pursuits. We should focus more on why we are needed, and less on what we need. We should concentrate more on faith in God, and less on faith in our own talents.
Sometimes we have such busy, hectic and crazy lives, that we need "time to take the time" and get our lives under control.
This Shemitah year contains a message for all of us to "let go," "take it easy" and "free up our time." God rested and God expects us to periodically do the same – on each Shabbat and every seven years of Shemitah.
How appropriate that we begin this Shmitah year – this year of rest and release – with Rosh Hashanah, the beginning of our spiritual year when we often think about how we can do and be better in the year to come. In particular, in this seventh year of release, we have even more reasons to take a sabbatical, take it easier, free up our time for spiritual renewal and growth, for study, for pleasure and for rest. I hope we can all find some time for our own personal Shemitah this year…learn something new, do something you have always wanted to do, travel to see something you have always wanted to experience….grow, stretch, release and renew. May this year – 5782 our year of Shemitah, our year of release - be a special year for us all. Amen.
copyright, Judy Caplan Ginsburgh, September 7, 2021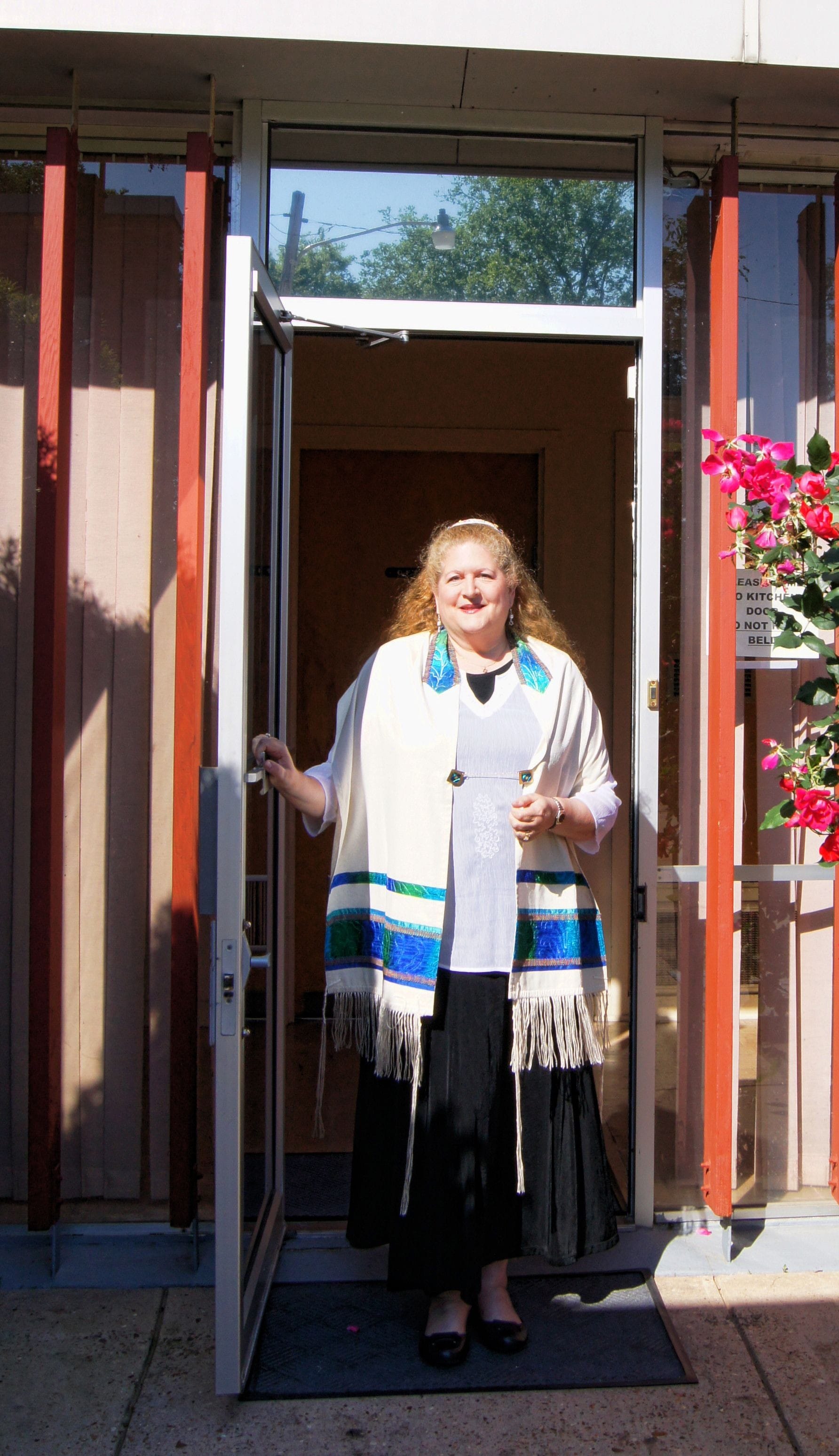 Photo by Charles Ward (of blessed memory)
"My job as a Rabbi is to bring people closer to God...to be an extension of God...to be with people in their happiness and in their sadness."